DRIVALIA CAR SUBSCRIPTION. THE MOBILITY OF THE FUTURE.

Drivalia car subscription is your car rental service by subscription, renewable every month, with no time limitations or hidden costs, which allows you to have a vehicle for as long as you want, and replace it without penalty at any time if your needs change.
With CARCLOUD you benefit from: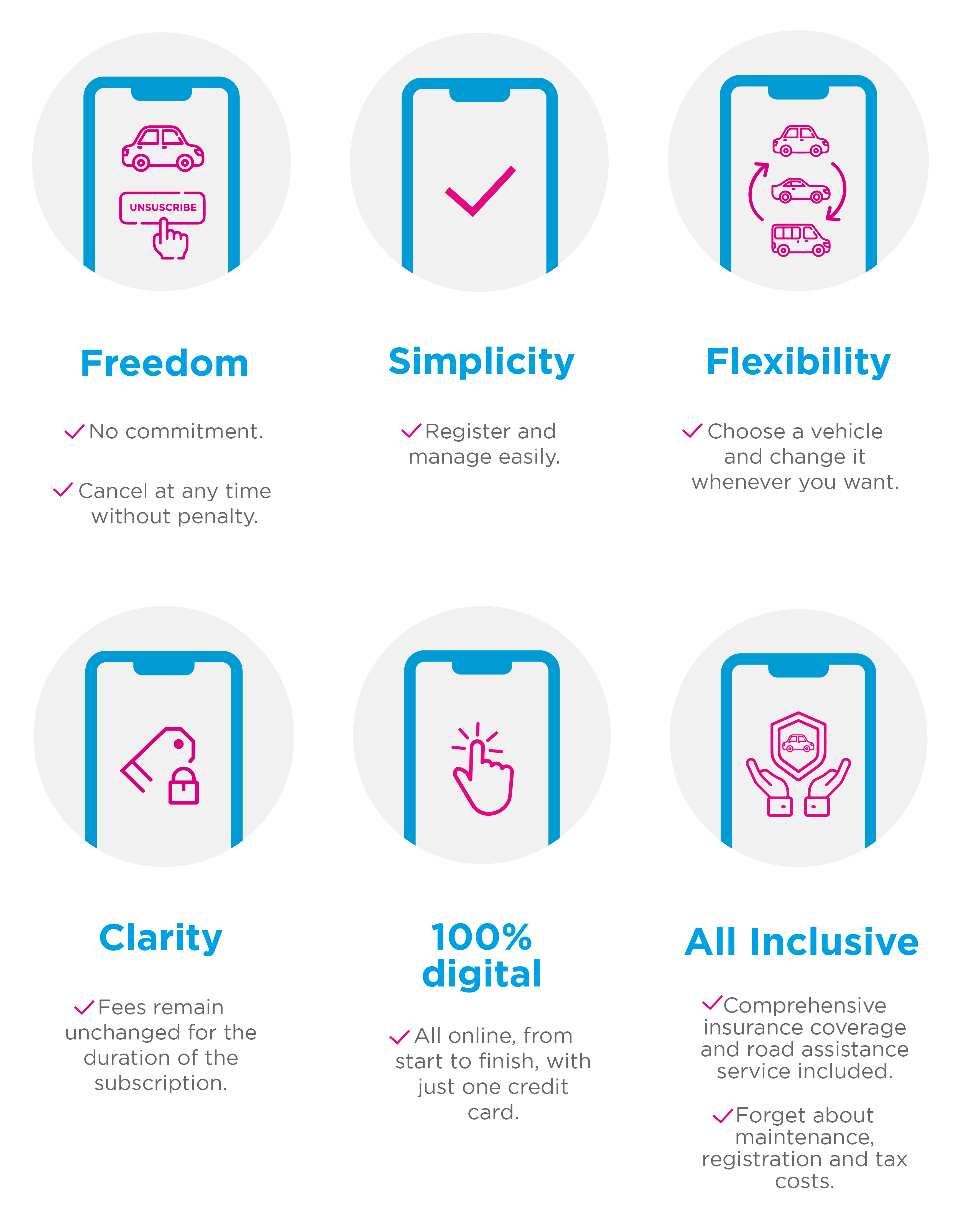 Our
monthly
subscription
provides:
How does DRIVALIA CarCloud work?
Already have a subscription code?
We will respond to your question, hassle and pressure free.
DRIVALIA ESPAÑA S.L.U., will process your data to process your query and send you commercial communications about our products and/or services. You can obtain more information, including how to exercise your rights of access, rectification, deletion and other rights, in our Privacy Policy.
Already have a subscription code?
The mobility needs of people and companies are constantly changing.
Drivalia, an CA Auto Bank Group company, provides solutions that allow you more freedom and efficiency.
Whether car and van rental, car sharing and electric mobility, or used car sales, Drivalia is pioneering a new idea of mobility: seamless, integrated and global. An extensive network of Drivalia Mobility Stores is located in the major cities of Italy, France, and Spain, in the main train stations and airports, where you will find specialised consultants to help you choose the right solution for you.
Airports and train stations
SUBSCRIBE TO OUR NEWSLETTER